The importance of the PLUM and HATS tools (with Prof. Kelvin Kong and Toni Manton)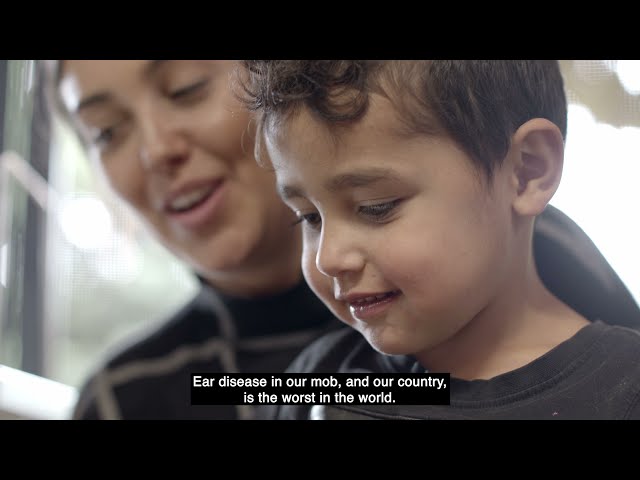 Acknowledgement of Country
National Acoustic Laboratories acknowledges the Aboriginal and Torres Strait Islander peoples, the Traditional Owners and Custodians of the land that we live and work on, and we pay our respects to Elders past, present and future.
Welcome to the PLUM and HATS training portal
Here you'll find information about the checklists, the downloadable toolkit, links to training options, and resources to tell community about the tools.
Our PLUM and HATS Story
Many Aboriginal and Torres Strait Islander children have ear and hearing trouble. This often occurs during the first few years of life – a critical period to learn. Therefore, it is hard for children to learn to listen, speak and communicate. This can have a lifelong impact on education outcomes, employment opportunities and social participation.
It's tricky for families, primary health and early childhood teachers to know when a young child is not hearing well. They would sometimes ask parents "Are you concerned with your child's hearing?"
But, it's not an easy question for parents to answer: What does not hearing well look like? As parents spend much time with their young children, they know a lot about their children's hearing or language abilities. If we ask the right questions, the information provided by parents can help to detect children who need help with hearing and talking well.
We have developed the HATS and PLUM questions. Both scales are suitable for use with families with young children who use ANY SPOKEN LANGUAGE for communication.
These two scales have been validated with Aboriginal and Torres Strait Islander children from urban, regional and remote communities.
The resources on this website were co-designed by the National Acoustics Laboratories (NAL) – the research arm of Hearing Australia, Hearing Australia, Western Sydney University, together with Aboriginal and non-Aboriginal primary health and early childhood professionals.